How to order
To successfully complete the order, the procedure is as follows. Select the souvenir you want. Please let us know what you have chosen and we will send you a detailed description of the ordering process. But basically the process will be as follows.
After you order the item, you will send us a bouquet of your pet's hair via regular post. Pack in a plastic bag and seal tightly. Put the bag in a padded envelope and send it to our address. After review, we will let you know, if we can make a souvenir. Sometimes it happens, especially with white thin hair, that the result may not be as you imagine and in such case, you will be reminded. We also check that the structure and quantity are satisfactory. There is almost always no problem here.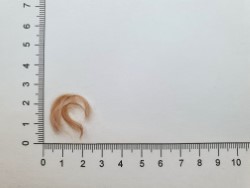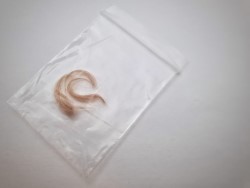 When ordering a picture frame and a cast souvenir inside, you must also send us a photo of your pet. You can submit a digital photo or print it already. In the case of a photo already printed, just send it to us along with your pet's hair by classic mail. Print dimensions must be 13cm x 13cm. Field of view is 12cm x 12cm. Send a digital photo to info@nepozabi.me.
When we make a souvenir, we send it to you. Payment is to be made before shipment.

NePozabi.me